All season long, Grapes from California are featured in magazines, on television and on social media.  Saw an ad in a magazine and want the recipe or caught the tail end of a commercial and want to watch again?  Below are the many ads, commercials and videos that feature Grapes from California this season.
Magazine
Ads
Grapes from California are featured in Food Network Magazine in the U.S. and Chatelaine, Canadian Living and Coup de Pouce in Canada.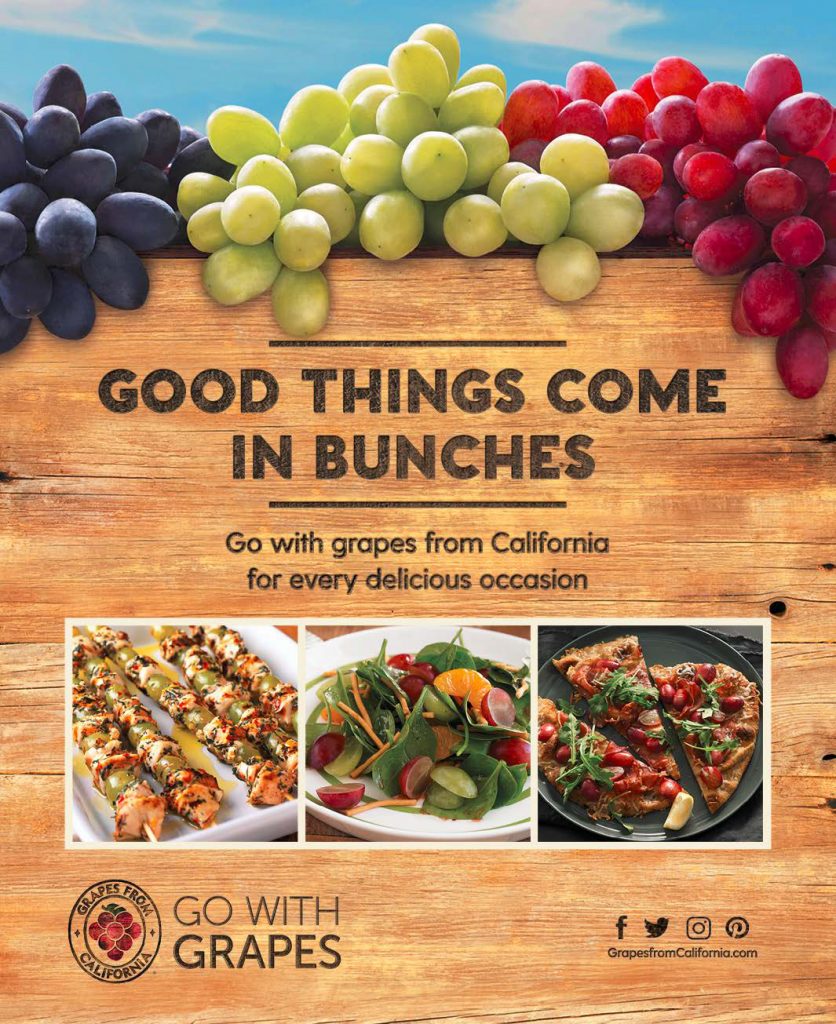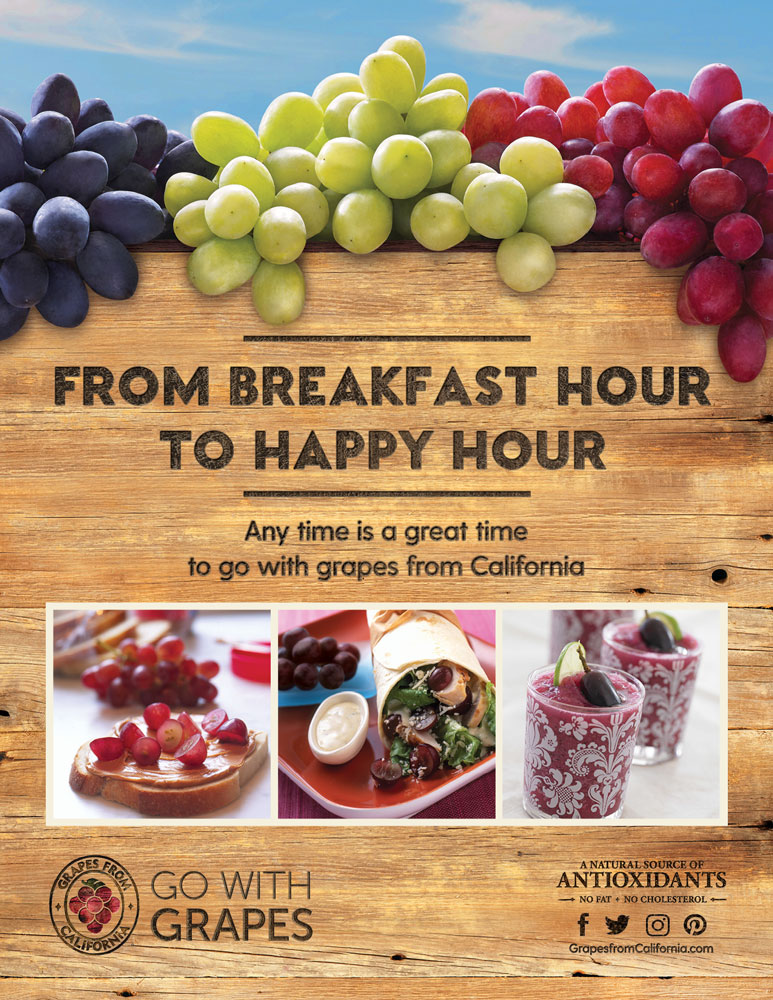 Click on the recipe name for full directions:
Peanut Butter Toast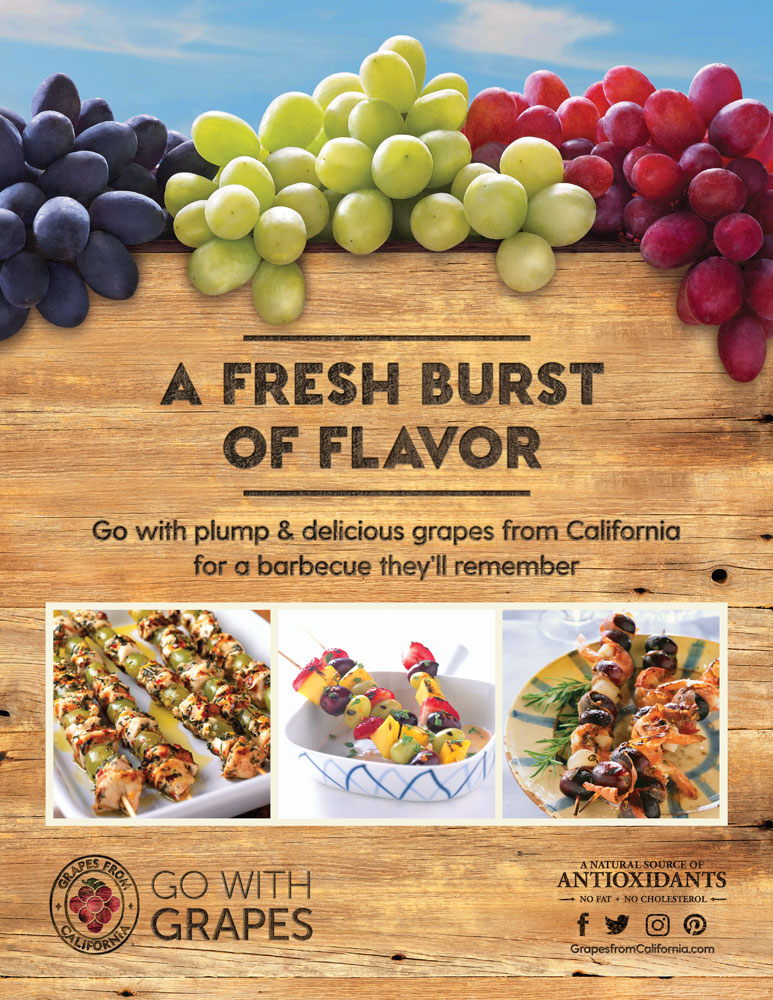 Television
Grapes from California are featured in commercials on Food Network and Cooking Channel.
ABOUT
California

TABLE GRAPES

Californians have been cultivating grapes for more than two centuries. Today, 99 percent of U.S. table grapes are produced in California's warm, dry climate that is ideal for grape growing. With more than 85 grape varieties grown, California grapes come in three colors—green, red and black—and are in season from May through January.