Grapes and
Healthy

Aging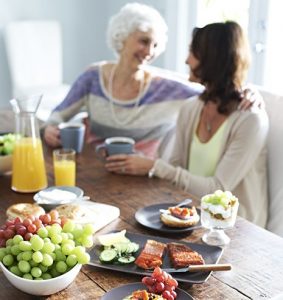 Emerging research suggests that grapes, as part of a healthy diet and lifestyle, may contribute to health.  The studies below look at the variety of ways in which grapes may play a role in maintaining certain aspects of health that can decline as we age.
The promising study results provided here will contribute to future research in these areas.
In most all of the studies cited below, the researchers used a whole grape powder made from whole fresh grapes – a mix of red, green, and black varieties – that were ground and freeze-dried.  Using the grape powder allows for year-round study of grapes by researchers.  The whole grape powder is a substitute for fresh grapes.