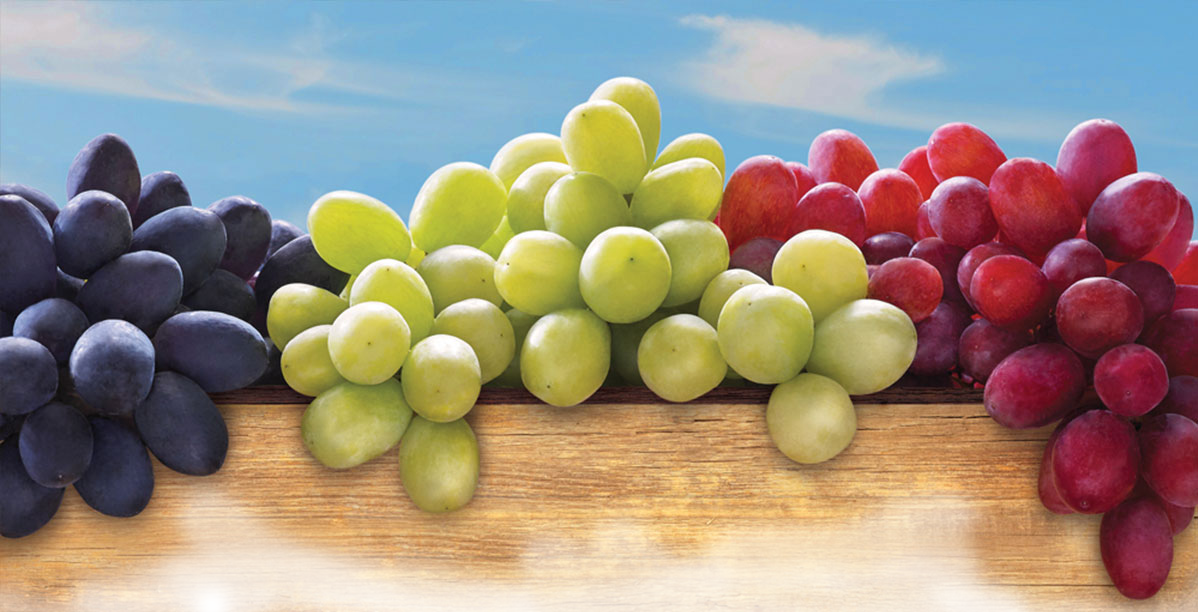 Retailers

DID YOU KNOW?
GRAPES ARE
healthy business
Shoppers are quickly learning that a handful of grapes every day can be good for their health
Research indicates positive links between the consumption of a handful of grapes every day and heart, eye, brain, joint, and cell health. Results of this research are featured in a robust, health-focused campaign.
The campaign is reaching consumers across a variety of outlets, including USA Today, Food Network Magazine, Radio Health Journal, Facebook, Instagram, Pinterest, Twitter, and the 2018 Food & Nutrition Conference & Expo.™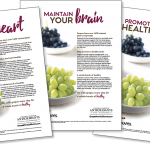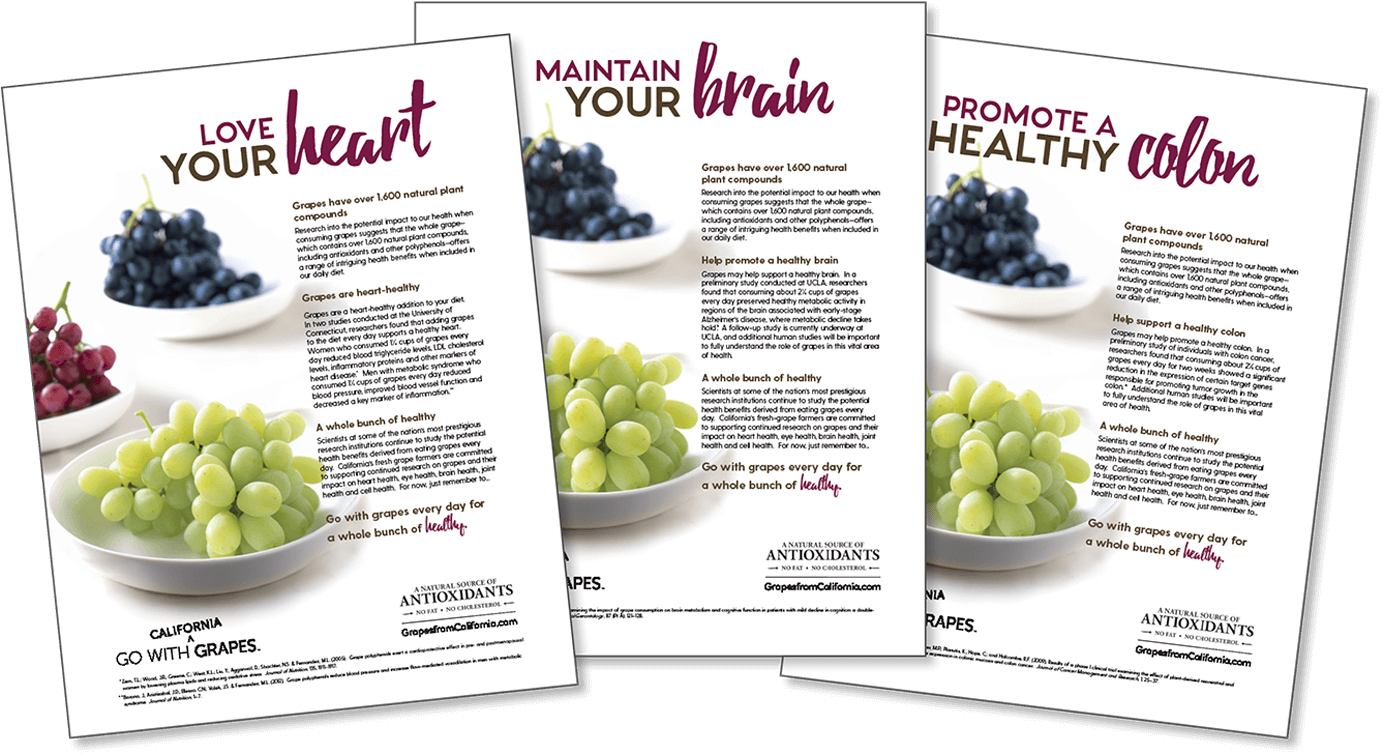 Go with grapes from California to give your customers the health they're looking for.
GIVE SHOPPERS
bunches of flavor
The California Table Grape Commission provides a number of retail promotional opportunities, consumer and category research, training and point-of-purchase materials, and retail registered dietitian information. Click on the links below for a taste of the opportunities and information available. To learn more about how to sell more grapes from California, contact info@grapesfromcalifornia.com.