Top 21 Ways to Use Grapes from
California in
Foodservice
… and counting!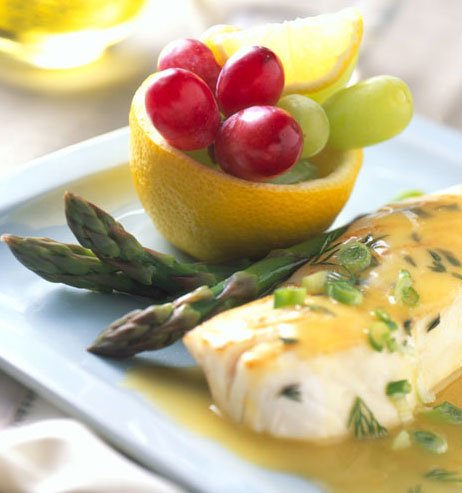 1. Bake– Grapes act like any other berry – which is what they are – in baking applications, including tarts, cakes, breads, and pizzas (or focaccia, too). Baked brie en croute with grapes is a classic for buffets.
2. Blend– Toss them – skins and all – into a blender to create smoothies, cocktails, and other tasty drinks.
3. Blister– High heat is the trick (try grape seed oil for this). Cook just until the skins are taut.
4. Broil– Try grapes wrapped in prosciutto for a riff on Angels on Horseback.  Great for tapas.
5. Clip– The best way to present grapes on a fruit platter or as a plate garnish is to clip them into smaller clusters. Grapes provide coverage, color, dimension, and simply great taste.
6. Cup– Check out the Grape Lemon Cup garnish.
7. Decorate– With three vibrant colors to work with grapes are a caterer's dream. So go ahead, drape, nestle, be-ribbon – imagination is the only limit.