Recipes
featured
videos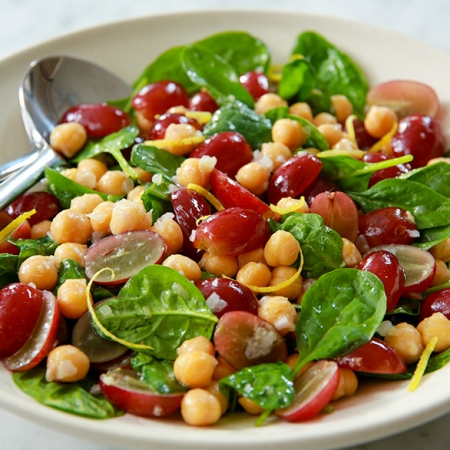 Warm Chickpea and Grape Salad
Registered Dietitian Marissa Moore uses just eight ingredients — olive oil, garlic, ginger, chickpeas, baby spinach, shallots, salt, and fresh Grapes from California — to make this warm salad that's perfect for lunch or dinner. Not only do these simple ingredients come together and create amazing flavor, but they also create a dish that supports heart, brain, colon, AND immune health!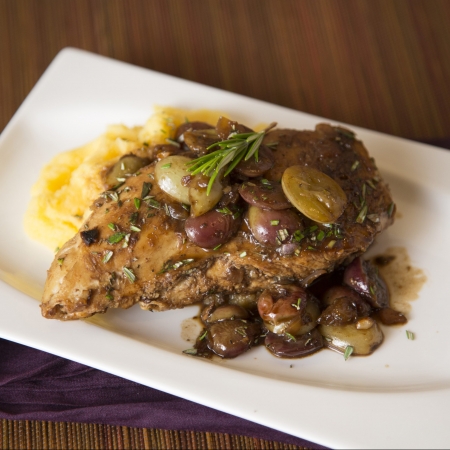 Honey-Balsamic Chicken with California Grapes
Here is a healthy and comforting recipe to start the New Year off right… Honey-Balsamic Chicken with California Grapes! Grapes are packed with antioxidants and polyphenols making them a great addition to comfort foods. Roasting grapes brings out their natural sweetness and adds a depth of flavor to savory dishes!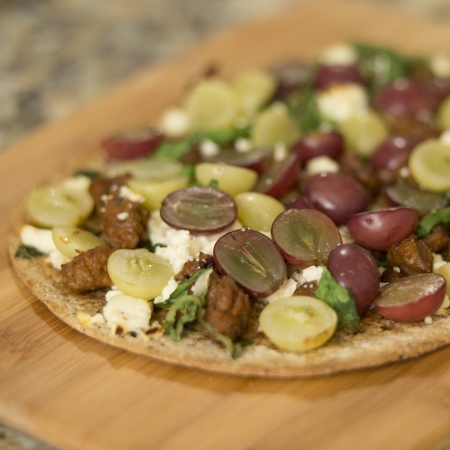 Italian Sausage Flatbread with California Grapes
For a simple and delicious, yet nutritious pizza night during the busy holiday season, try this Italian Sausage Flatbread with California Grapes! In this recipe the sweetness of the grapes is a perfect balance to the heat of the spicy sausage. This recipe is perfect for a healthy and quick weeknight dinner or a holiday party appetizer!
More Videos
from Registered Dietitians
DOWNLOADABLE COOKBOOKS
Eating for Immune Health
ABOUT
California

TABLE GRAPES

Californians have been cultivating grapes for more than two centuries. Today, 99 percent of U.S. table grapes are produced in California's warm, dry climate that is ideal for grape growing. With 81 grape varieties grown, California grapes come in three colors—green, red, and black—and are in season from May through January.
Explore California