Recipes
featured
videos
Chicken Salad with Pecans and Grapes
What's better than a good, classic chicken salad? Just one thing…chicken salad featuring Grapes from California! Fresh grapes add color, flavor, and crunch to chicken salad that is unmatched. Go with Grapes from California in your next chicken salad…you'll never want chicken salad without grapes again!!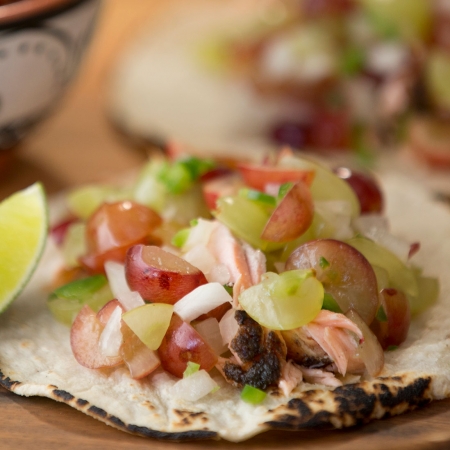 Grilled Salmon Tacos with Grape Pico de Gallo
Try these delicious grilled salmon tacos topped with California grape pico de gallo for a cool new twist to your tacos. Grapes from California make a great alternative to tomatoes in tacos of all kinds, adding a fresh burst of juicy flavor.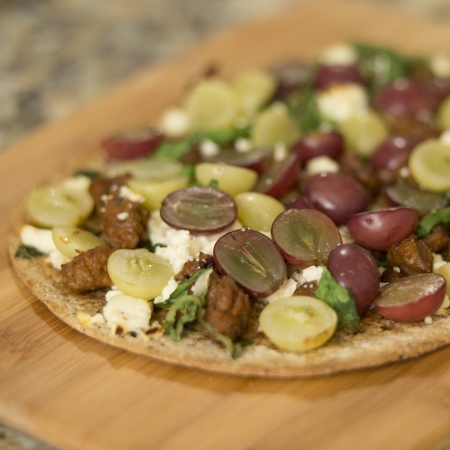 Italian Sausage Flatbread with California Grapes
Ever thought about using fresh grapes as a pizza or flatbread topping? You should…because grapes add a fresh burst of flavor and color to pizzas and flatbreads of all kinds, like they do in this Italian sausage flatbread which features Grapes from California front and center! Give it a try…you won't be disappointed!
More Videos
from Registered Dietitians
DOWNLOADABLE COOKBOOKS
Mindful Meals
ABOUT
California

TABLE GRAPES

Californians have been cultivating grapes for more than two centuries. Today, 99 percent of U.S. table grapes are produced in California's warm, dry climate that is ideal for grape growing. With 81 grape varieties grown, California grapes come in three colors—green, red, and black—and are in season from May through January.
Explore California