Recipes
featured
videos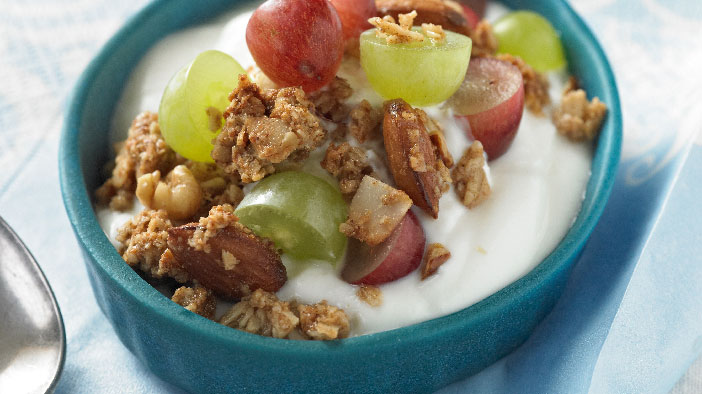 Granola and Grapes
California grape parfaits are a perfect on-the-go, healthy snack or breakfast since they're easy to make ahead and pack in a to-go container! Plus, they're delicious…fresh, juicy Grapes from California, cold, creamy yogurt, and crunchy granola complement each other's different flavors and textures in the best way.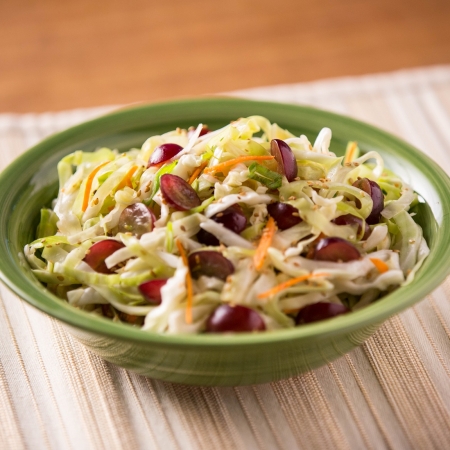 Grape Ginger Slaw
It's that time of year… the time to pull out all the stops for a good old fashioned tailgate, starting with the food! Grapes from California are a perfect addition to anything on your tailgate menu like this Grape Ginger slaw.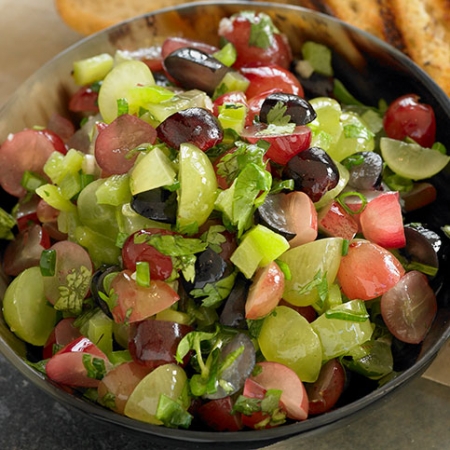 Fresh Grape Salsa
Ever thought about swapping tomatoes for grapes in dishes like salsa? Grapes from California pair perfectly with green onions, chilies, cilantro, and garlic in this sensational salsa recipe! Next time you're craving some chips and salsa, go with Grapes from California in this fresh new salsa recipe.
More Videos
from Registered Dietitians
DOWNLOADABLE COOKBOOKS
Tasty Tailgating
ABOUT
California

TABLE GRAPES

Californians have been cultivating grapes for more than two centuries. Today, 99 percent of U.S. table grapes are produced in California's warm, dry climate that is ideal for grape growing. With 81 grape varieties grown, California grapes come in three colors—green, red, and black—and are in season from May through January.
Explore California