AGRICULTURAL
scholarships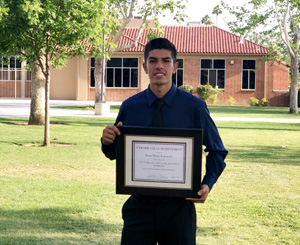 The California Table Grape Commission (commission), on behalf of the state's table grape growers, offers agricultural scholarships to students residing in the Coachella or San Joaquin valleys.
Three $25,000 four-year agricultural scholarships are available to students who are interested in working in agriculture, specifically the table grape industry. The scholarships are available to graduating seniors and to high school graduates entering college for the first time, including family members of table grape growers.
Applicants must enroll full-time in a California college or university with a fall enrollment date and a declared major tied to a future in the California table grape industry. The scholarship is not available to students already enrolled in a college or university or those who are planning to pursue a two-year degree.
The California Table Grape Agricultural Scholarship Program was created in 2012 and is in addition to the Table Grape Field Worker Scholarship Program, which has been in place for 35 years.
Scholarship applications for the 2021-22 school year will be available in the fall of 2020.