Recipes
featured
videos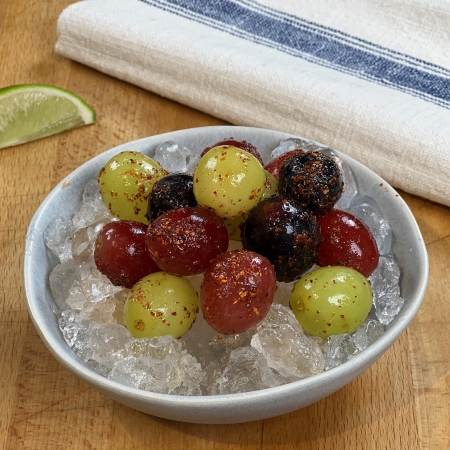 Swalty Frozen California Grapes
Sweet + salty lovers…this one's for you! These "swalty" frozen California grapes are the real deal. Fresh Grapes from California are tossed with lime juice, honey, and Tajin seasoning – known for its spicy and salty flavor notes – and then frozen. The delicate sweetness of grapes and tart lime juice balance salty, spicy notes of Tajin powder, and the result is a flavor explosion in every "Swalty" California grape! Make these ahead and serve them up in small bowls of ice.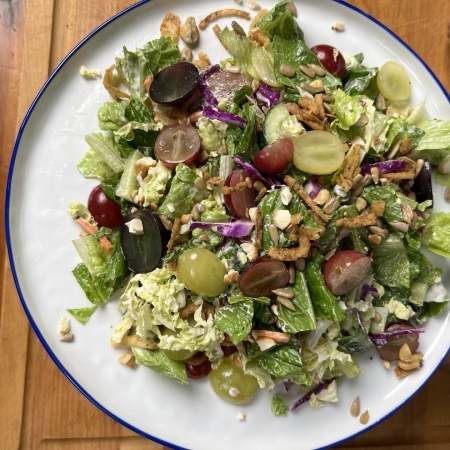 California Grape Crunch Salad
Get ready to experience a burst of freshness and crunch with this irresistible California Grape Crunch Salad by Chef Adam Moore. This medley combines crisp, juicy Grapes from California with romaine lettuce, shredded cabbage, crunchy cucumbers, and carrots for a symphony of textures and flavors, then is finished with sunflower seeds, cashews, and crispy onions for even MORE crunch! The grapes deliver a subtle sweetness that complements the vegetables and dressing.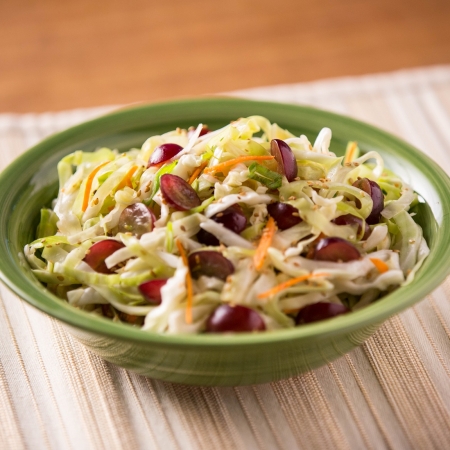 Grape Ginger Slaw
It's that time of year… the time to pull out all the stops for a good old fashioned tailgate, starting with the food! Grapes from California are a perfect addition to anything on your tailgate menu like this Grape Ginger slaw.
More Videos
from Registered Dietitians
DOWNLOADABLE COOKBOOKS
Love Your Heart
ABOUT
California

TABLE GRAPES

Californians have been cultivating grapes for more than two centuries. Today, 99 percent of U.S. table grapes are produced in California's warm, dry climate that is ideal for grape growing. With 90 grape varieties grown, California grapes come in three colors—green, red, and black—and are in season from May through January.
Explore California