Recipes
featured
videos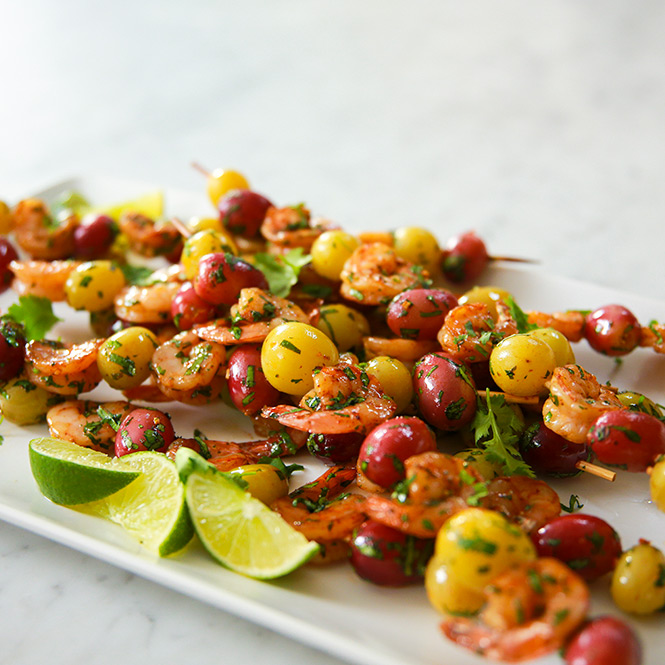 Chipotle-Lime Shrimp and California Grape Skewers
Need a new grilling idea for your next backyard barbecue? Try these sweet and spicy Chipotle-lime Shrimp Skewers featuring Grapes from California for the perfect grilled appetizer!
Chicken Salad with Pecans and Grapes
There's no better addition to a good chicken salad recipe than fresh Grapes from California. Grapes add delicious flavor, beautiful color, and a juicy crunch to chicken salad that is irrestible. Try this chicken salad recipe with pecans and grapes to find out for yourself!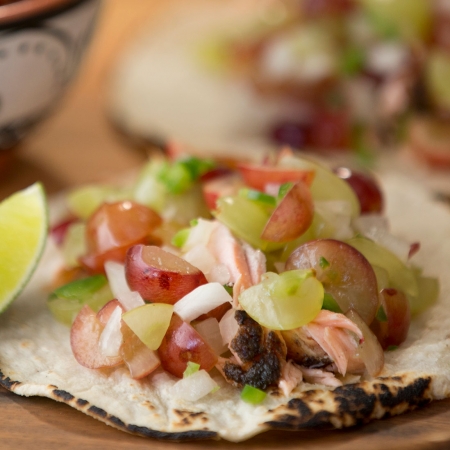 Grilled Salmon Tacos with Grape Pico de Gallo
Whether you need a simple, tasty weeknight meal recipe or a new recipe to try on the grill this weekend, go with these grilled salmon tacos that are topped with homemade California grape pico de gallo! Using fresh Grapes from California instead of tomatoes in pico de gallo adds a unique burst of refreshing flavor that everyone will love.
More Videos
from Registered Dietitians
DOWNLOADABLE COOKBOOKS
Eating for Immune Health
ABOUT
California

TABLE GRAPES

Californians have been cultivating grapes for more than two centuries. Today, 99 percent of U.S. table grapes are produced in California's warm, dry climate that is ideal for grape growing. With 90 grape varieties grown, California grapes come in three colors—green, red, and black—and are in season from May through January.
Explore California