Recipes
featured
videos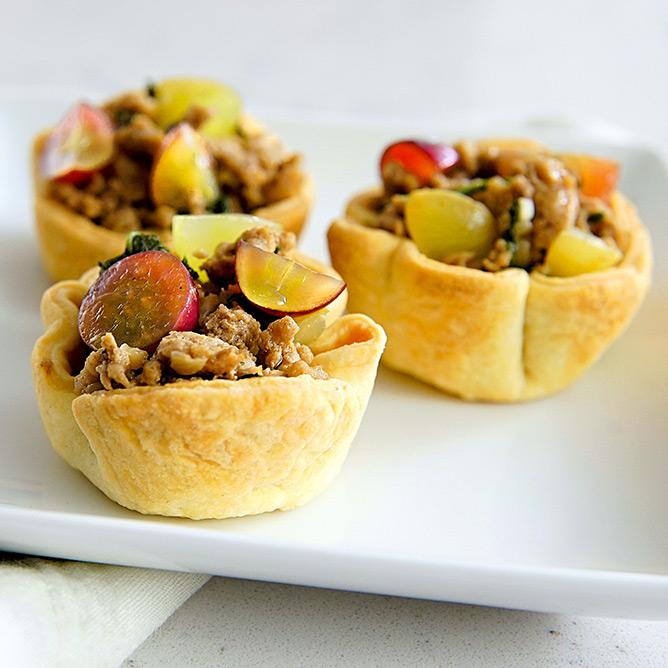 Turkey and Grape Empanada Cups
Registered Dietitian Malena Perdomo uses one of her favorite snacks, grapes from California, in her Turkey and Grape Empanada Cups.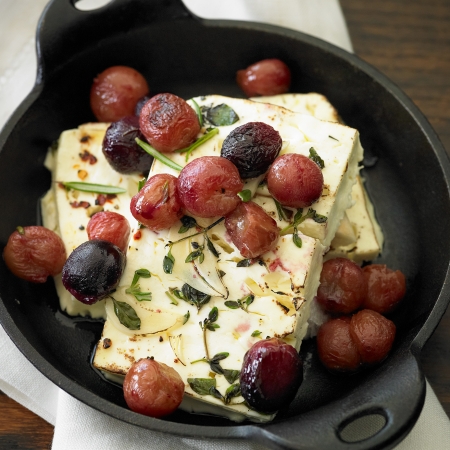 Baked Feta Cheese with Roasted Grapes
Savory and sweet, the classic combination of grapes and cheese is reimagined in this Mediterranean-inspired combination where roasted grapes, fresh thyme, and feta cheese are baked and served warm as an appetizer.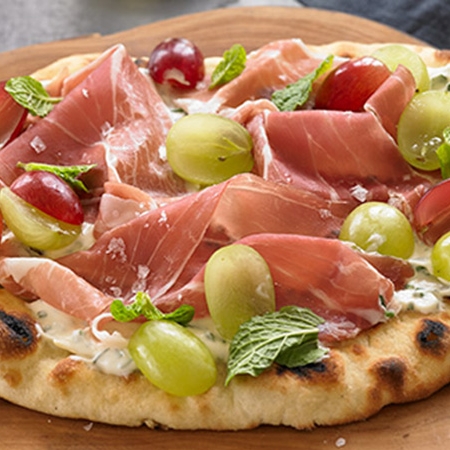 Grape Prosciutto Flatbread
Dress up a flatbread with grapes from California, prosciutto, crème fraiche, and fresh herbs for a fresh burst of flavor on a warm autumn night.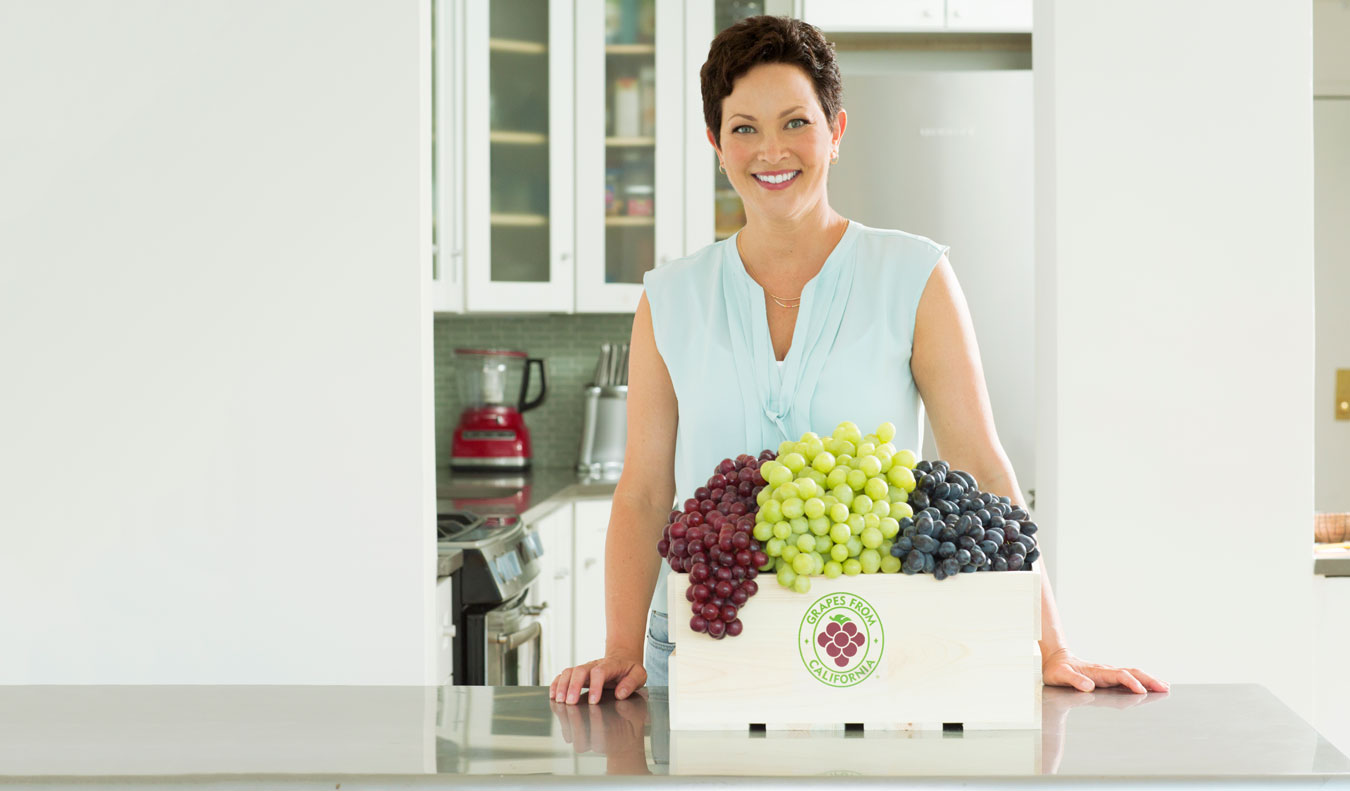 Featured Registered Dietitian
Ms. Ellie Krieger,
M.S., R.D.
Ellie Krieger is a celebrity chef, best-selling and award-winning author, and nutritionist who believes the best route to eating healthy is to focus on flavorful foods that happen to be good for you. One of her go-to choices is Grapes from California.
VIDEOS
from Ms. Ellie Krieger, Registered Dietitian
More Videos
from Registered Dietitians
DOWNLOADABLE COOKBOOKS
Tasty Tailgating
ABOUT
California

TABLE GRAPES

Californians have been cultivating grapes for more than two centuries. Today, 99 percent of U.S. table grapes are produced in California's warm, dry climate that is ideal for grape growing. With more than 85 grape varieties grown, California grapes come in three colors—green, red and black—and are in season from May through January.
Explore California